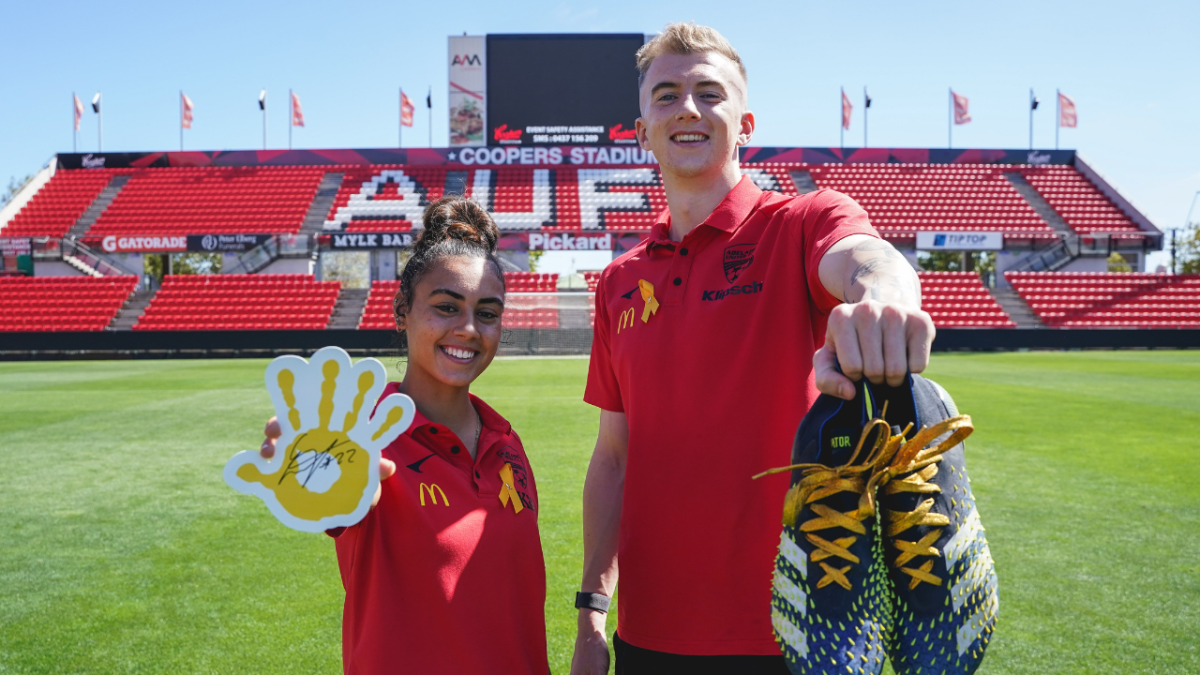 The Childhood Cancer Association has been helping local families cope with the challenges of a childhood cancer diagnosis. Hundreds of families across SA are facing those challenges right now and they desperately need the support of the Childhood Cancer Association.
As an ambassador for this amazing organisation, they have my support and the support of my team. As a show of support, I pledge to donate for $10 every Save, $20 for every Point and $100 for every Clean Sheet!

But I need your help to raise vital money to support more families, more often. Please join me and match my pledge, or give whatever you can.
Together, let's make a difference!

Joe Gauci
Adelaide United Football Club

---