Who is Elliot?
Elliot is the Childhood Cancer Association mascot and friend to children with cancer and their families.
Elliot is given to every child who is diagnosed with cancer, and referred to the Childhood Cancer Association.
Elliot also makes the perfect gift for all ages, and a unique and thoughtful corporate gift.
Buy Elliot through our online store or Buy Elliot for a family in need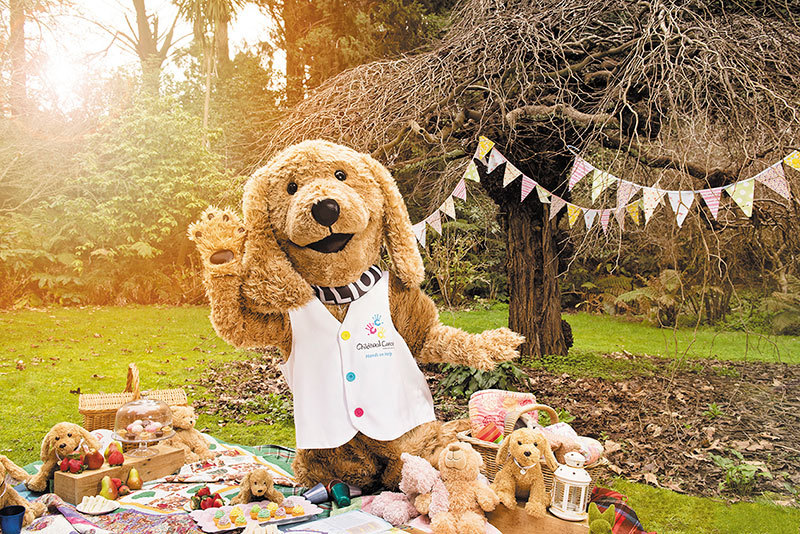 ---
Elliot Mail
Children (and their siblings) can write letters to Elliot, and post these either at the Childhood Cancer Association office, at the Women's & Children's Hospital, or via mail or email.
Children will quite often share their concerns with Elliot, or ask questions, which they may not feel comfortable asking anyone else. 'Elliot' responds to all client and sibling's letters if they are clearly identifiable with the child's name in the letter.
Send your letters to Elliot via:
Letter boxes at:

Childhood Cancer Association Office
Women's & Children's Hospital - Michael Rice Centre for Haematology and Oncology, Clinic Playroom

Post: PO Box 1094, North Adelaide SA 5006
Email:

[email protected]
---
Elliot's Tips for Brothers and Sisters
The purpose of this book is to provide siblings with some understanding about the changes in their family environment, the different emotions they may be experiencing, and to provide them with some useful strategies that they may be able to employ to help them through the cancer experience.
It is hoped that this book will be a fun and exciting way to engage children in discussing how they are feeling and may also encourage them to begin to ask some more questions along the way.
For further information about the book or to receive a copy please contact the Family Service team on (08) 8239 2211 or via the Contact Us page.
The Elliot Program is proudly supported by the Amber Reinders Childhood Cancer Trust.
---