Elliot
Elliot is the Childhood Cancer Association's mascot and friend to children with cancer and their families. Elliot is given to every child who is diagnosed with cancer, and who are referred to the Childhood Association. Children with cancer and their families are able to write a letter or draw a picture to Elliot, who will then respond.
Writing to Elliot can be a nice distraction from what is happening for the child while they are in hospital, or for siblings. Children will quite often share their concerns with Elliot, or ask questions, which they may not feel comfortable asking anyone else. Elliot then responds.
Find out more about Elliot, related resources and his special role.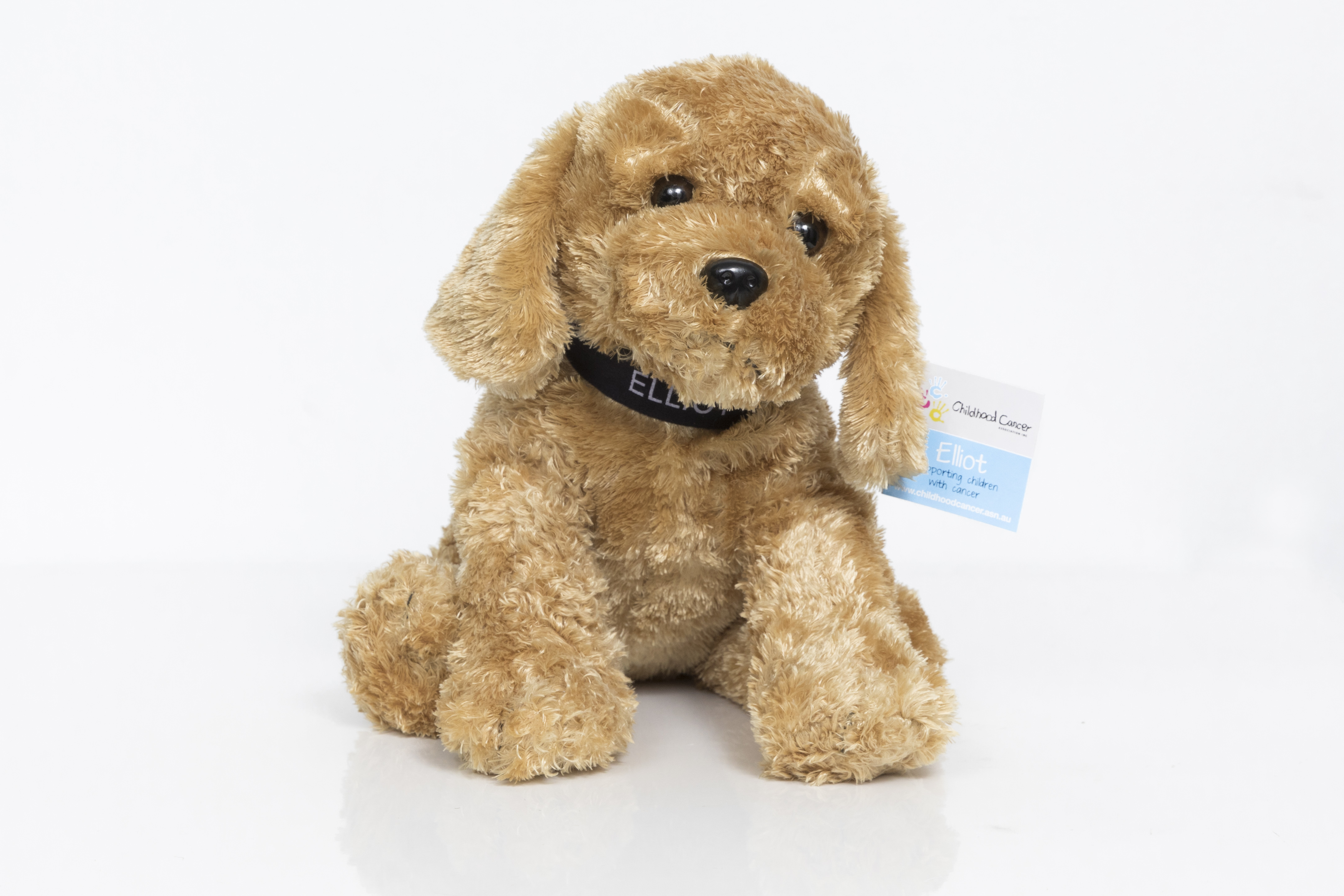 ---
Wheelchair Loans
Wheelchair loans are available to children whilst they are undergoing treatment and who , for medical reasons related to their oncology treatment, require the use of a wheelchair. We have a variety of sizes available to suit the needs of your child. If your child has longer term mobility requirements, please discuss this with your child's treating team.
Prior to accessing a wheelchair, it is important to speak with your child's medical team to ensure that wheelchair use is suitable for your child.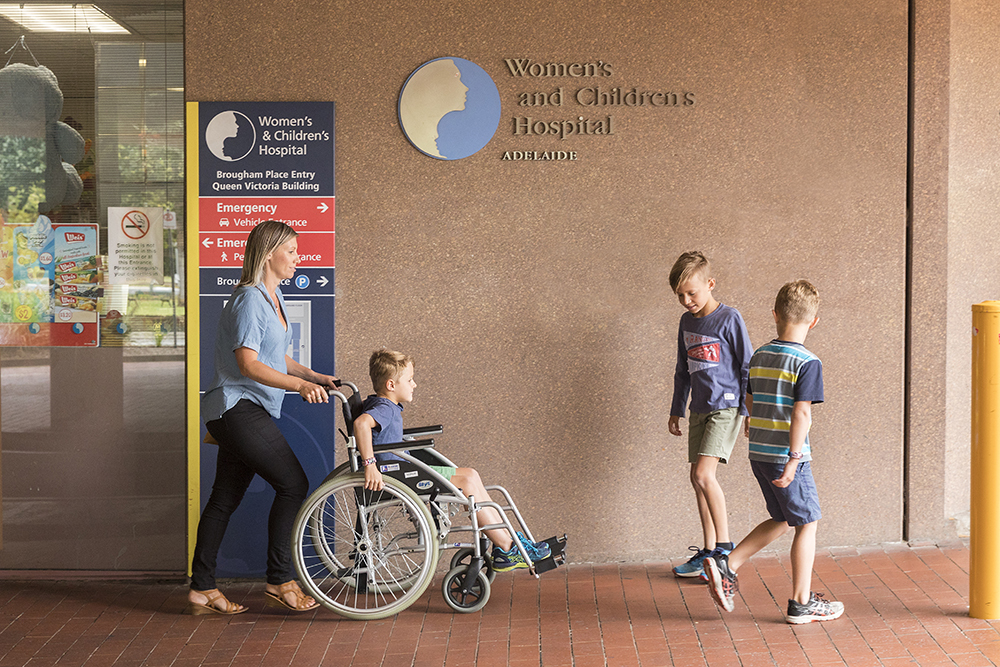 Supported by:

---
Massage Therapy Service
The Childhood Cancer Association provides massage therapy to children undergoing treatment and parents/caregivers. Massage therapy is conducted by a trained massage and paediatric oncology massage therapist at the Childhood Cancer Association Office (in a private and quiet space). Alternatively, if appropriate and prior approval is sought, massage therapy may be able to occur in your child's room on the Michael Rice Ward.

Massage therapy contributes to a better sense of wellbeing. It can be a source of deep relaxation for stressed parents and may assist with any aches and pains that may be associated with changes in your environment (e.g. different bed, having to lift your child more frequently).

For children it can assist in reducing levels of anxiety and the impact of some of the side effects of treatment, such as pain and fatigue.
Paediatric oncology massage is a specialised therapeutic massage, which is appropriate at any stage of treatment. If your child would like a massage, a signed medical consent form is required prior to the child undergoing massage therapy.

If you are interested in a massage, please speak with the Family Service Team on (08) 8239 2211.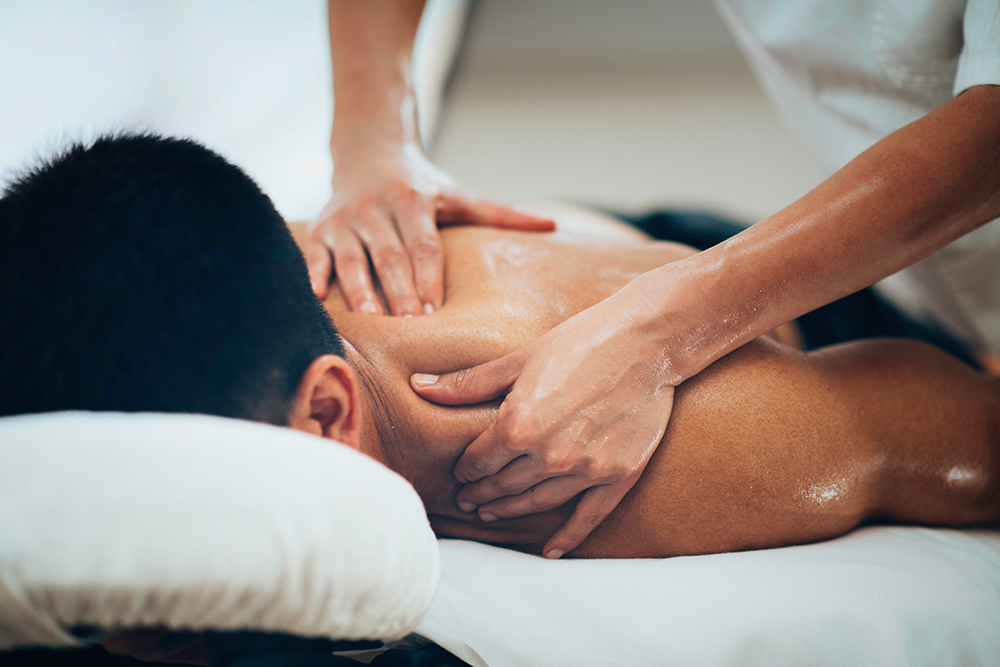 Meet Meagan, Remedial, Oncology and Pregnancy Massage Therapist

For over 12 years, Meagan has developed her remedial knowledge and experience to offer oncology massage, myofascial cupping, pregnancy massage, postnatal massage and baby massage.
Meagan is passionate about improving people's lives with her massages by reducing pain and stress and increasing their range of movement and relaxation. She enjoys working closely with other health professionals so her clients get the best results from all their combined therapies.
On her days off Meagan is outside with her young family enjoying nature with exercise and adventures.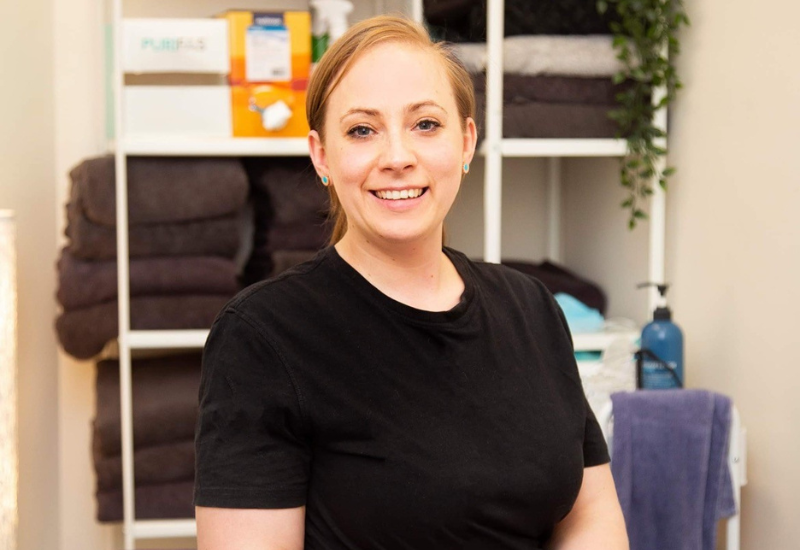 ---
Family Room
Families are able to use our family room located within the Childhood Cancer Association offices to relax between appointments or to take some time out during long hospital stays. Facilities include:
Wireless internet access
Games / toys
TV, DVDs and video games
Access to cancer related resources are available for families to read and borrow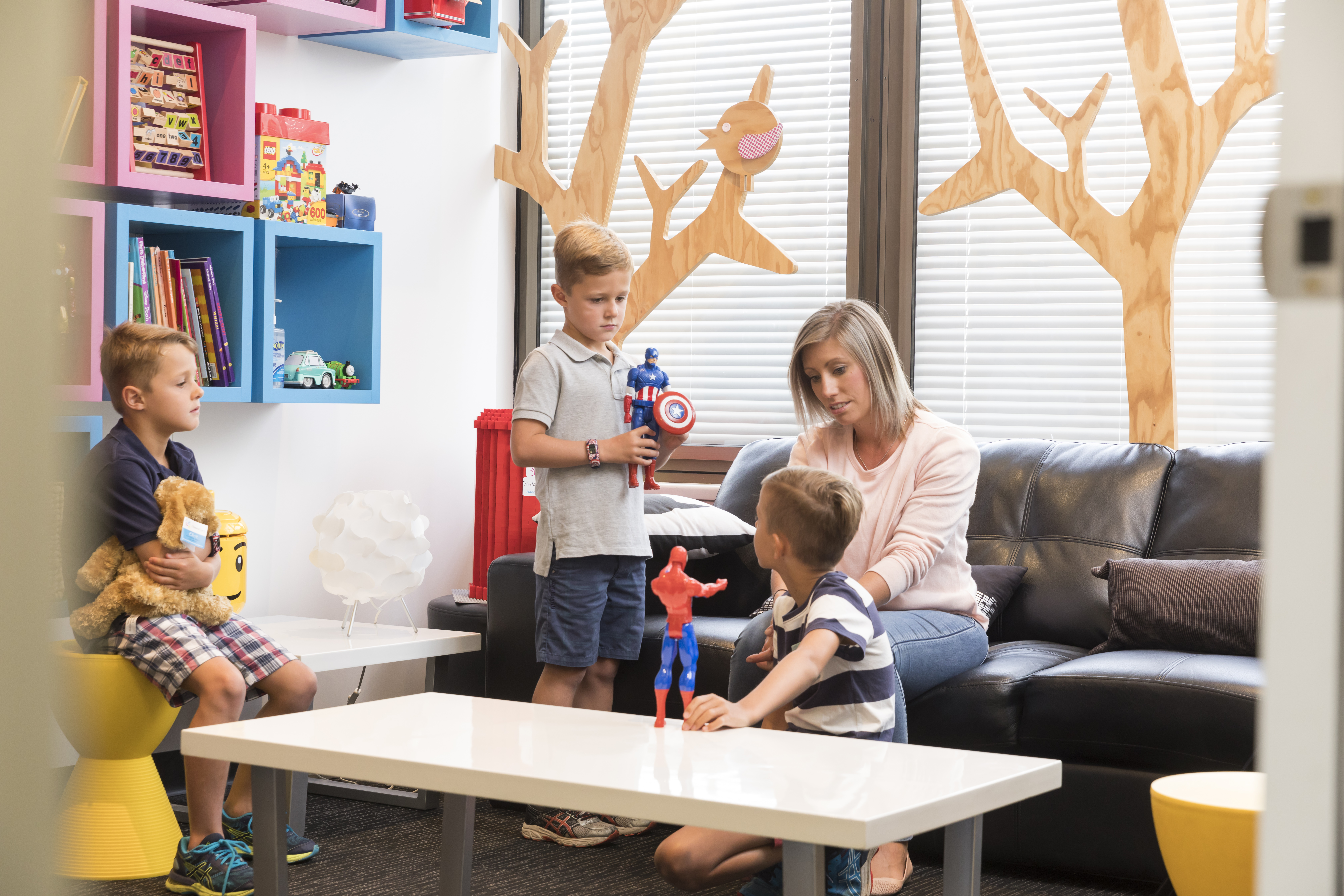 ---
Special Events & Tickets
The Childhood Cancer Association hosts several events for families throughout the year, including the Annual Christmas Fair*.

We are also very fortunate that through the generosity of our many supporters, we sometimes receive complimentary tickets for families to attend events, concerts and sporting matches in Adelaide. We endeavour to distribute any tickets in a fair manner based on the needs of our families at that particular time.

*Please note: The Christmas Fair is for immediate family only and membership must be renewed by 31 May to receive an invitation. Renew your membership.
---
Services Provided to the Women's & Children's Hospital
Tea, Coffee, Newspapers and Reward Boxes
Tea, coffee and newspapers are provided by the Childhood Cancer Association in the Michael Rice Centre for Haematology and Oncology.
Reward boxes are supplied by the Childhood Cancer Association in the Michael Rice Centre for Haematology and Oncology, for use by the treating team to disseminate as they see fit.
Other assistance to the Women's & Children's Hospital
The Childhood Cancer Association occasionally provides other items for use in the Michael Rice Centre for Haematology and Oncology. This includes emergency financial and/or transport assistance to families. We have also previously arranged other essential items such as a set of mobile phone chargers and a spare underwear kit.