As a teenager, Vittoria didn't think that discomfort in her lower back would be anything to be concerned about, but when her doctor called her first thing in the morning for an immediate consultation, she knew something wasn't right.
Sitting in the doctor's room was a blur, until the doctor announced it might be bone cancer.
Vittoria remembers how that dreaded C-word changed everything in a split second, her chest tightened and she had difficulty breathing.
After being rushed to the Emergency Department of the Women's and Children's Hospital, Vittoria met with a medical team who conducted a series of scans and tests.
'Just a little scratch' the nurses would say, as the proceeded to pierce her skin and draw blood, but for Vittoria it had a bigger meaning, as she felt her life was in the hands of the machines and tests that were going to decide whether she was about to fight for her life at the tender age of 16.
A biopsy later diagnosed her with Ewing's Sarcoma – a rare and aggressive form of bone cancer, on the left side of her pelvis.
Little did she realise how the 12 months that followed would truly test her resilience and tenacity.
Vittoria underwent an initial 12-week cycle of aggressive chemotherapy. Followed by a 14-hour operation to remove the tumour and surrounding pelvic bone, graph her left fibula into her pelvis and stabilise it with metal rods and pins. Learning how to walk again was never something she, or her family, imagined her having to do as a teenager.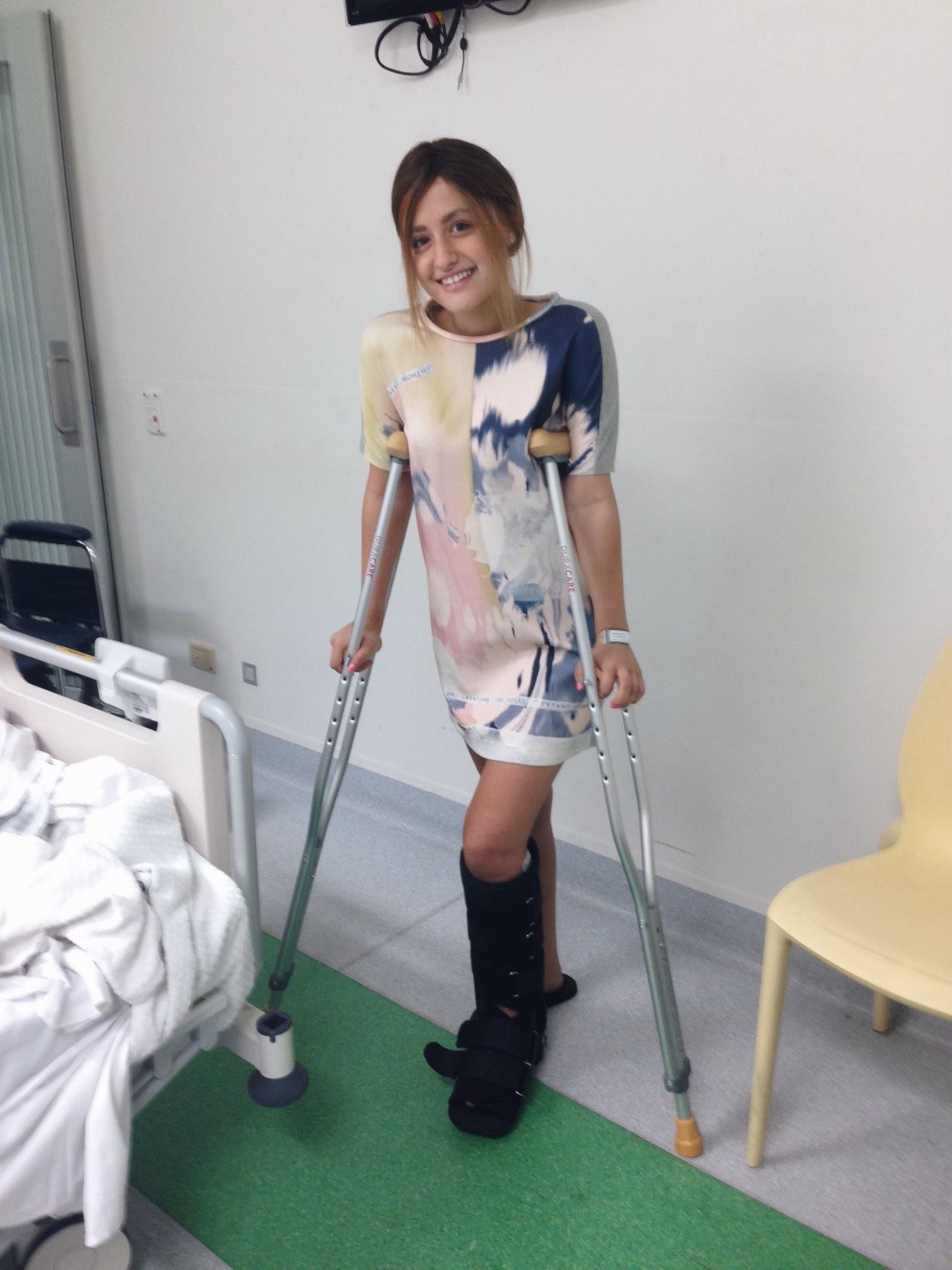 While undergoing physical rehabilitation from the surgery, she was met with another 22 weeks of intense chemotherapy. However, Vittoria says she was determined to get on with life so she focused on the goals she had set for herself – including to successfully complete year 11 that same year.
On crutches, she would attend school on the (few) days she wasn't receiving chemo and her hospital bedside table became a desk. Impressively, not only did she complete year 11, she received a merit for one of her subjects.
Since finishing chemo in 2014, Vittoria has been in remission and has recently graduated from the University of Adelaide with a double degree in Law and Commerce.
Vittoria reflects on her childhood cancer diagnosis as a life-changing journey that no one can prepare you for - from being so tired you literally need someone else's blood to bring you back to life to losing your sense of knowing the life you lived before you were diagnosed.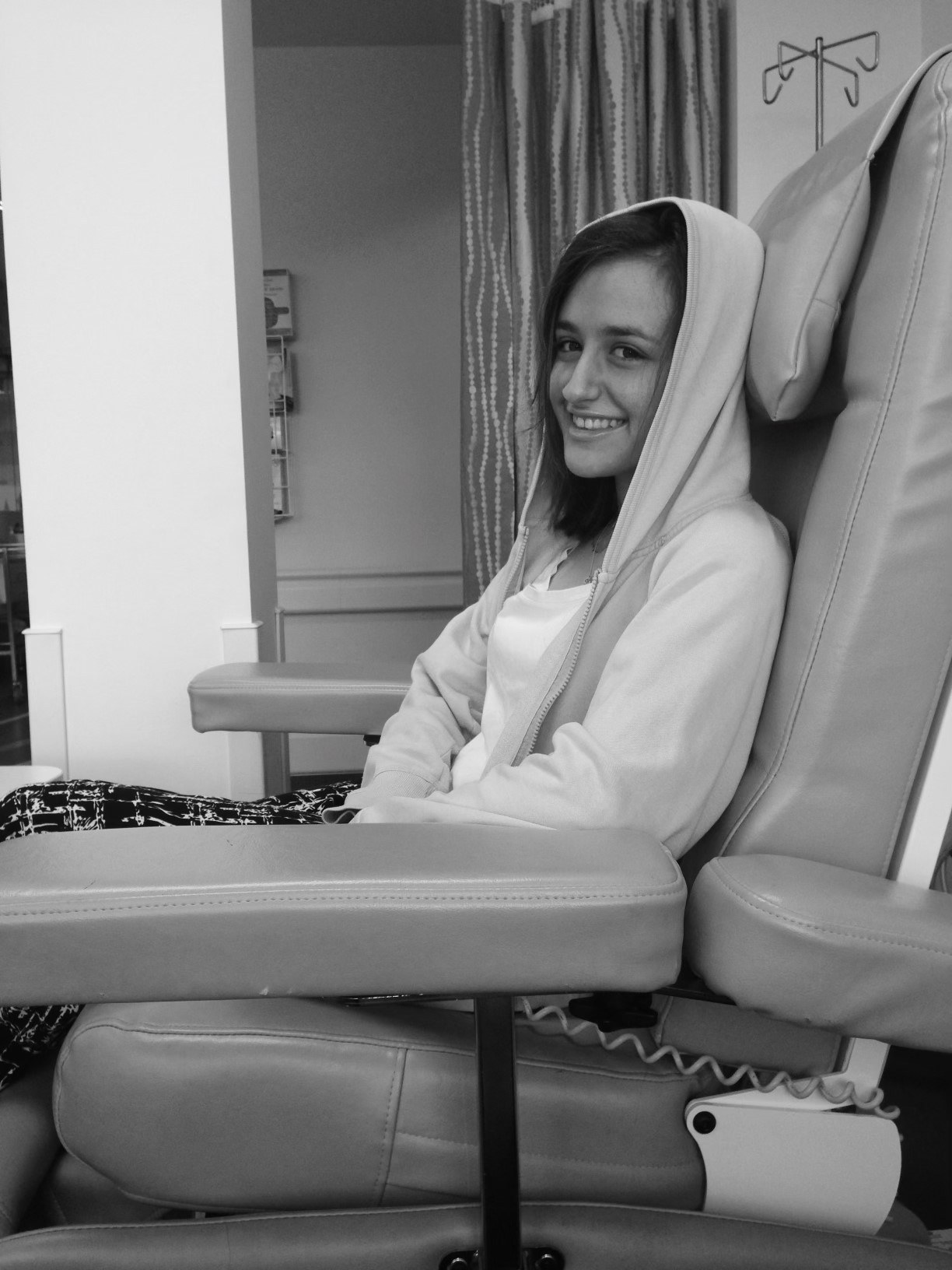 Vittoria remembers that the support offered to both herself and her family by the Childhood Cancer Association was second to none and helped them through some dark times. Vittoria wanted to become a Junior Ambassador for the Childhood Cancer Association so she could help families who are on a similar journey that she travelled as a teenager.
---
You can support families just like Vittoria's by making a donation today.
$40 = A night of respite accommodation for a family in need
$60 = Group counselling support for a brother or sister of a child with cancer
$100 = Counselling for a child with cancer