Adelaide United FC
More than Football
Adelaide United Football Club, and CCA ambassador, Paul Izzo support families impacted by childhood cancer at an annual Game Day at Coopers Stadium.
Children supported by the Childhood Cancer Association are junior mascots for each player, plus two lucky kids are named coin tosser and ball-carrier for the match.
Schools are also invited to learn more about the AUFC School Fundraising Program.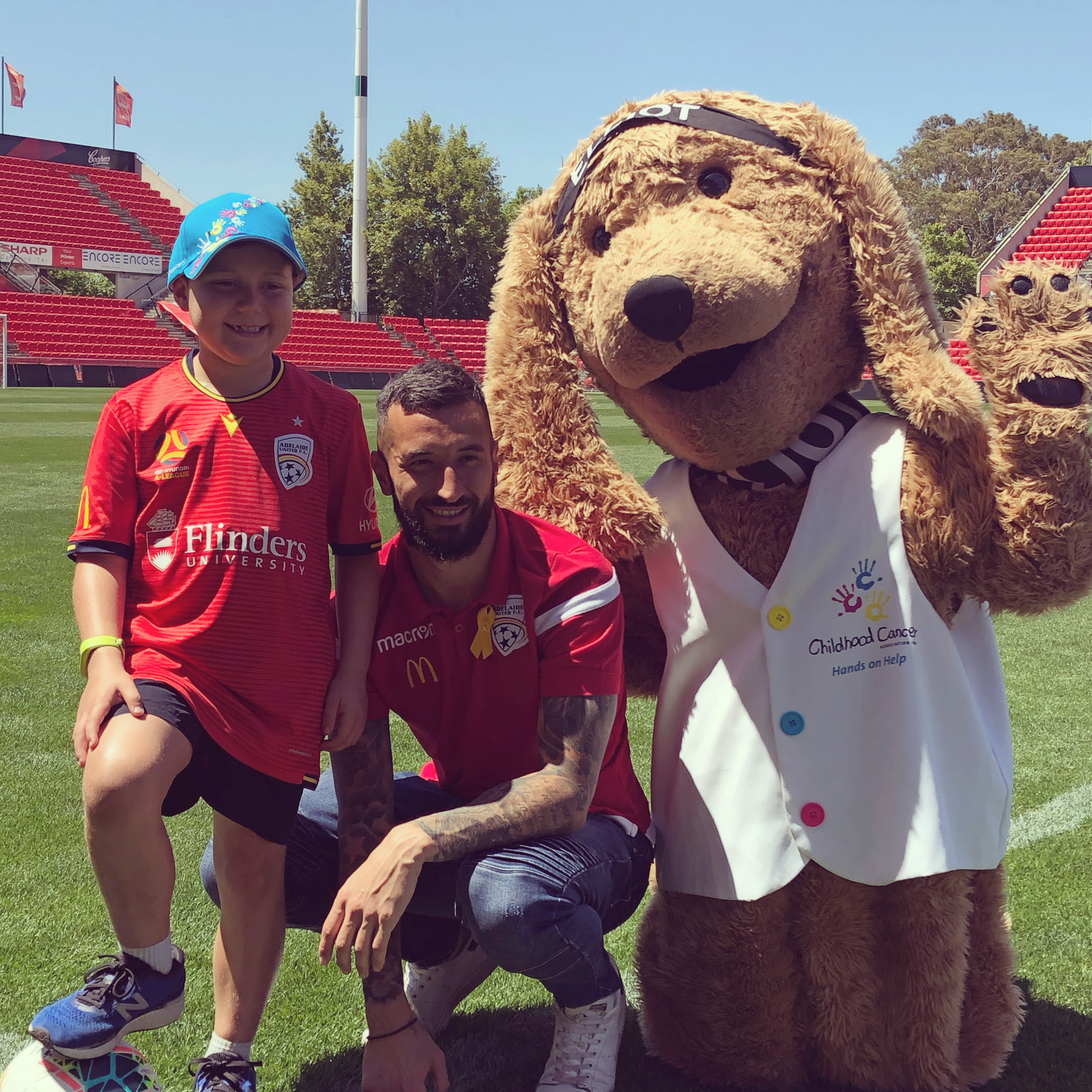 Visit website