Childhood cancer leaves a widespread impact on families.
Often families may spend extended periods of time apart from each other as a child goes through treatment and spends time in hospital. This can cause feelings of isolation among parents, siblings, grandparents and the broader family network.

Audrey was seven months old when she was diagnosed with Acute Lymphoblastic Leukaemia. She and her family lived in Darwin, and so upon being given her diagnosis, Audrey and her mum were flown immediately to Adelaide where she spent months receiving treatment at the Women's and Children's Hospital.
"Audrey spent months in and out of hospital as she underwent treatment. Most of the time we spent days, weeks and months just in one room". - Audrey's Dad says.
Audrey and her family were able to find respite from months staying in and out of hospital and the demands of treatment by staying at Bradley's Place, special respite accommodation located in Lower Inman Valley.

Time together as a family is so valuable, especially for a family who has a sick child. However, planning a holiday means added financial pressure, and anxiety of finding somewhere to keep your child safe, as well as close to the hospital in case of an emergency.

That's why Bradley's Place is an amazing opportunity for families to reconnect, whether it be following their child's treatment or even to come together in bereavement.
Audrey's dad explained that Bradley's Place allowed his family to relax and form stronger bonds together. This was so important to them after months spent away from home while Audrey was in hospital, and the isolation they all felt— particularly Audrey's 2.5 year old sister Saffa— as the family navigated Audrey's cancer diagnosis and treatment.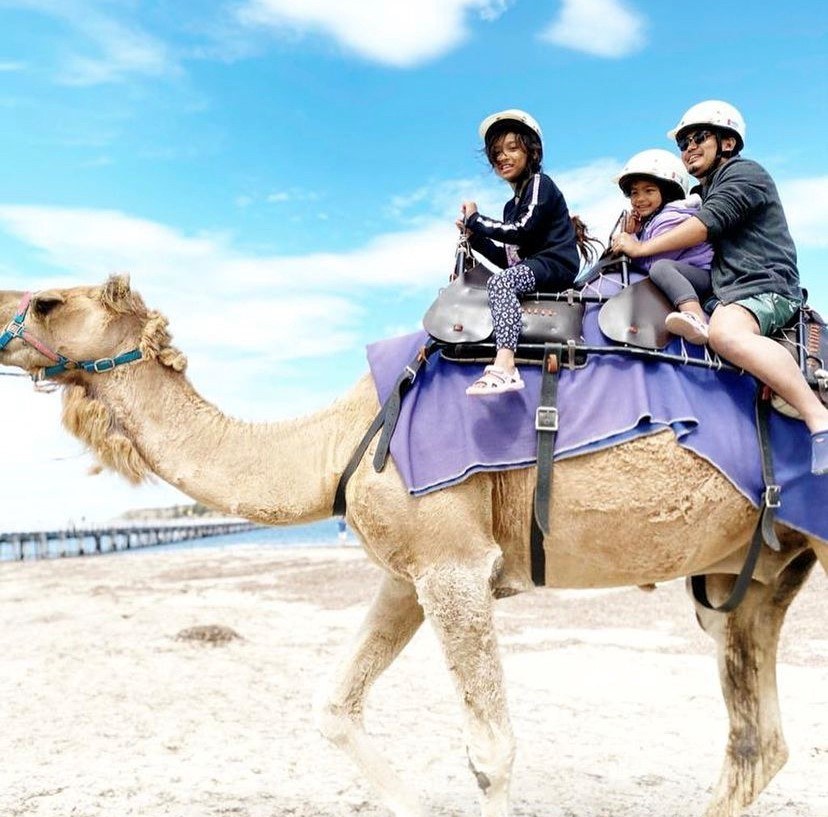 "When we stayed at Bradley's, we were stronger, and we felt at peace.
We were away from the hospital, away from the syringes, away from the beeps of a machine and so on. Bradley's Place is a haven for families going through situations like ours." – Audrey's Dad says.

For all our families who have accessed Bradley's Place, the time together is so valuable, and every memory is cherished.
We're looking for your support this Christmas to reach our goal of $25,000 which can help fund special respite accommodation for families staying at Bradley's Place.
You can support families like Audrey's by making a donation today.